I feel a bit ashame to be a "Top contributor" on the tag "sexy" on sketchfab.
( writing that on november 12, 2015)
It is not my fault if people are stupid.
BUT!
What you must consider is that in this top sexy list I am the only one who started from a real model!
From real to virtual, here you are.
https://sketchfab.com/tags/sexy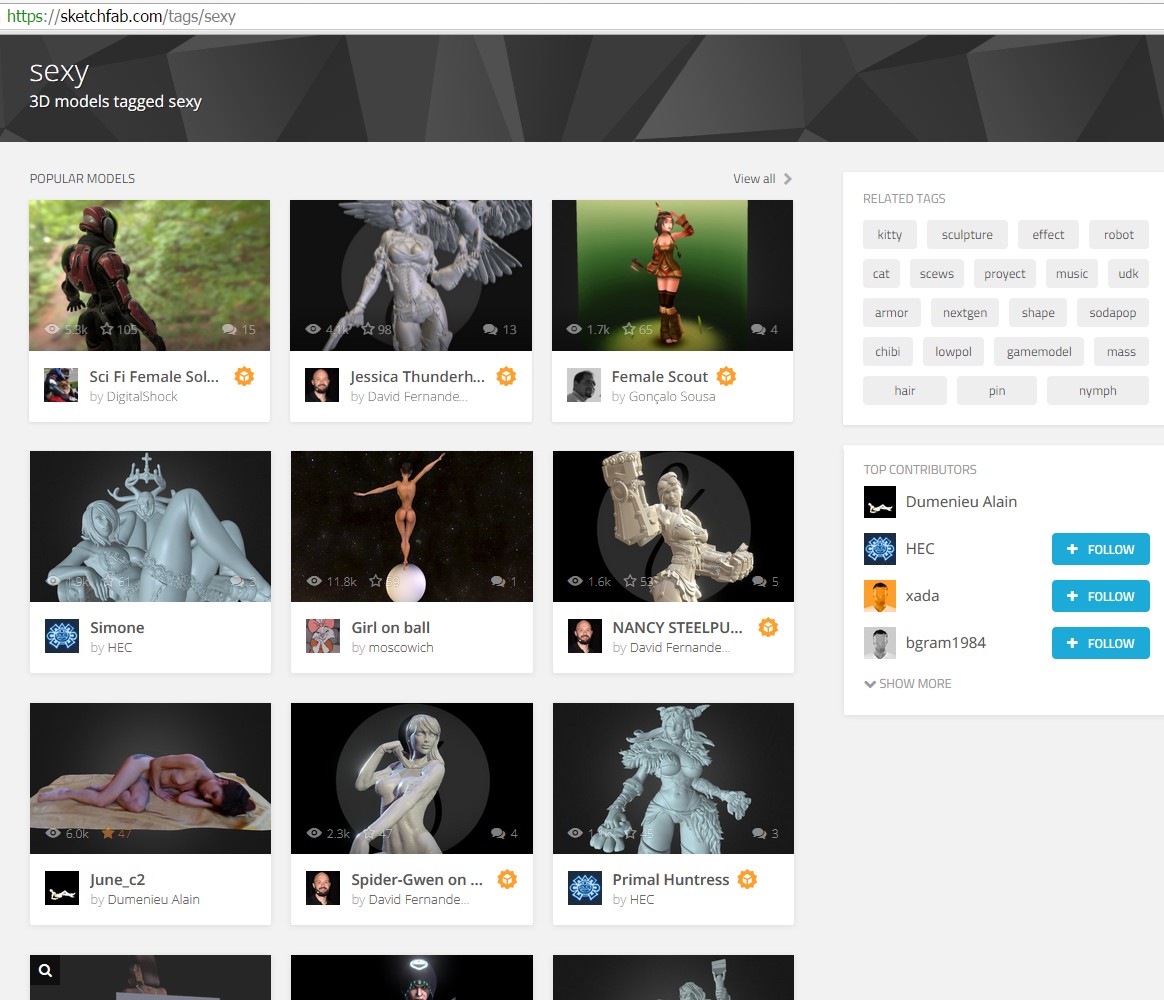 _____________________________________________________________________________________